Irodory allows you to create beautiful, glittering mosaics with Swarovski® Crystals. Recreate your favorite photograph, digital image or painting as a gorgeous piece of art that you can gift to someone special or use to transform your interior.
With Irodory, you can:
Obtain a mosaic that is unique in the world.
Receive a high-quality machine-made mosaic in a short time.
Give as a gift to add sparkle to a special occasion or anniversary.
Make your store, lobby, meeting area, or living room bright and welcoming to customers and friends.
Create your own lucky charm.
Collection
Recreate a photograph of your favorite place, night view, pet, a portrait or an original artwork as a mosaic with Swarovski® Crystals.
Noh Chikubushima
Number of crystals: Dragon King of the sea 19,540 pieces, Young woman 19,092 pieces
Size: 1,436 mm x 2,000 mm (56.5 x 78.7 inches)
Irodory mosaic creation procedure
Simply upload your photograph or picture data to our server. A beautiful, high-quality mosaic will be created by using our automatic crystal setting machine.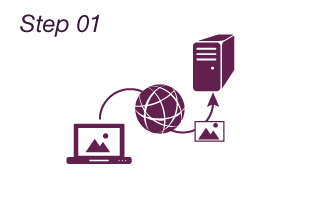 Upload your picture data to our server via the Internet.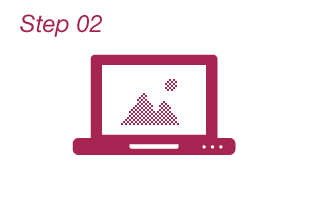 Specify the desired size and options* and convert the picture to a mosaic image.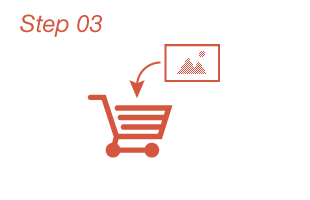 When you are happy with the image, place your order.
Service conditions and preconditions
The crystals used to create the mosaics are available in approximately 80 colors. Depending on the source photograph, some gradations might not be rendered exactly.
Individual color and other adjustments can be specified as a pre-purchase condition.
Mosaics are rendered by using a crystal with a diameter of approximately 3.3 mm per square pixel of image data. Image data of 100 x 100 pixels will therefore result in a 330 x 330 mm mosaic.
The mosaic image that appears on your computer may not provide a realistic impression of how bright and beautiful the crystals are in the actual mosaic.
Original image requirements
File format: jpeg, png, gif
Exhibition Overview
We've had a booth at the 26th annual International Contemporary Furniture Fair (ICFF), North America's largest interior and furniture design fair, held at New York City's Jacob K. Javits Convention Center on May 17-20, 2014.
Thank you for your visit to our Irodory booth.